Make your LC memories last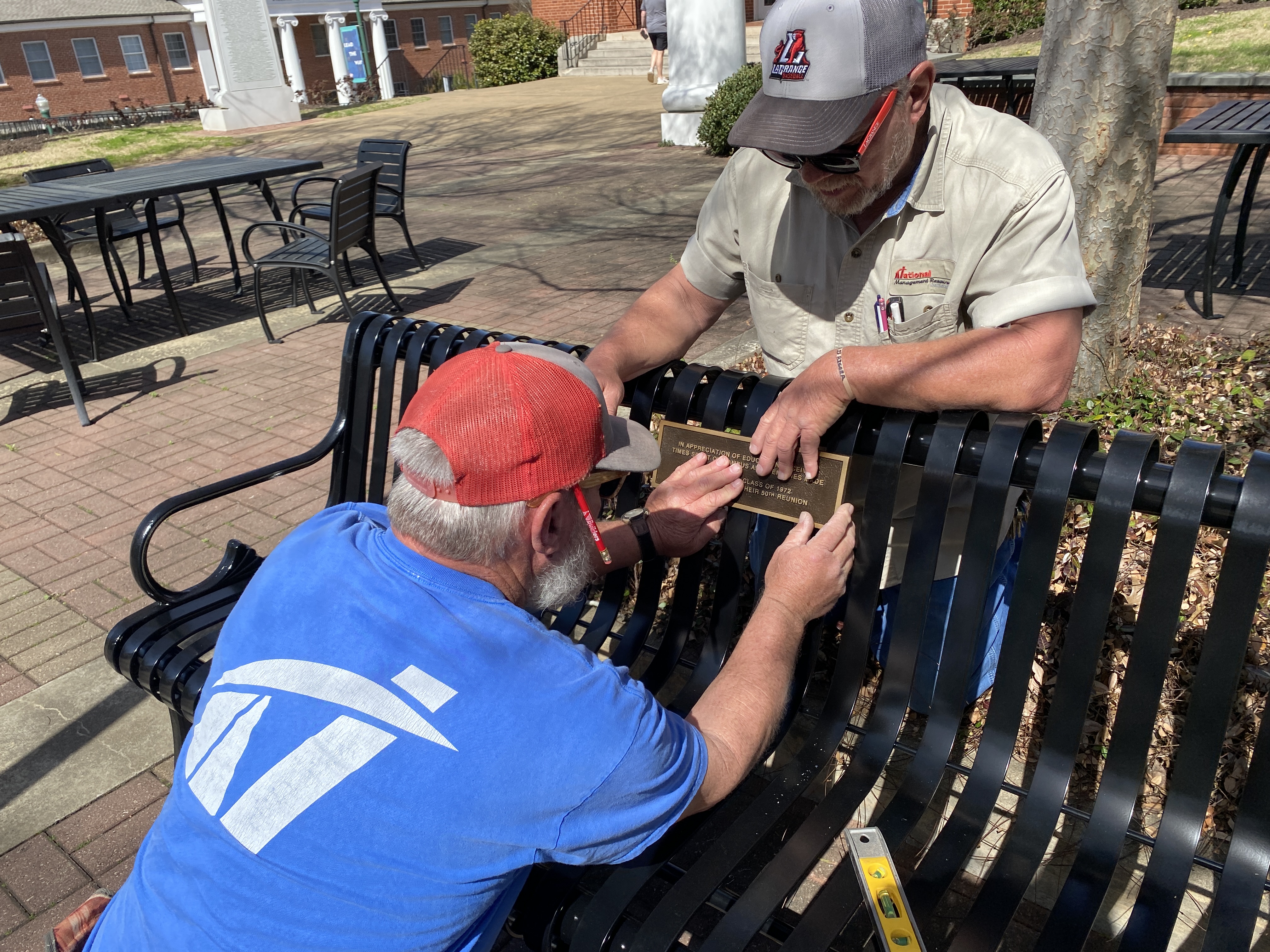 Do you want to honor or memorialize loved ones or commemorate a special class year, event, organization, faculty or staff member? By dedicating a bench at LaGrange College, you can affordably create a special commemoration on campus that will remain in perpetuity.
Crafted out of steel and powder-coated black, these benches are made in Georgia and built to last. Craft your message for a plaque* to adorn a bench that can be placed almost anywhere on campus and will last for generations to come.
For more information, contact Andy Geeter, Director of Development, at ageeter@lagrange.edu or 706-880-8060.
*Plaque wording is limited to four lines of 35 characters, including spaces and punctuation.