Following a family tradition of service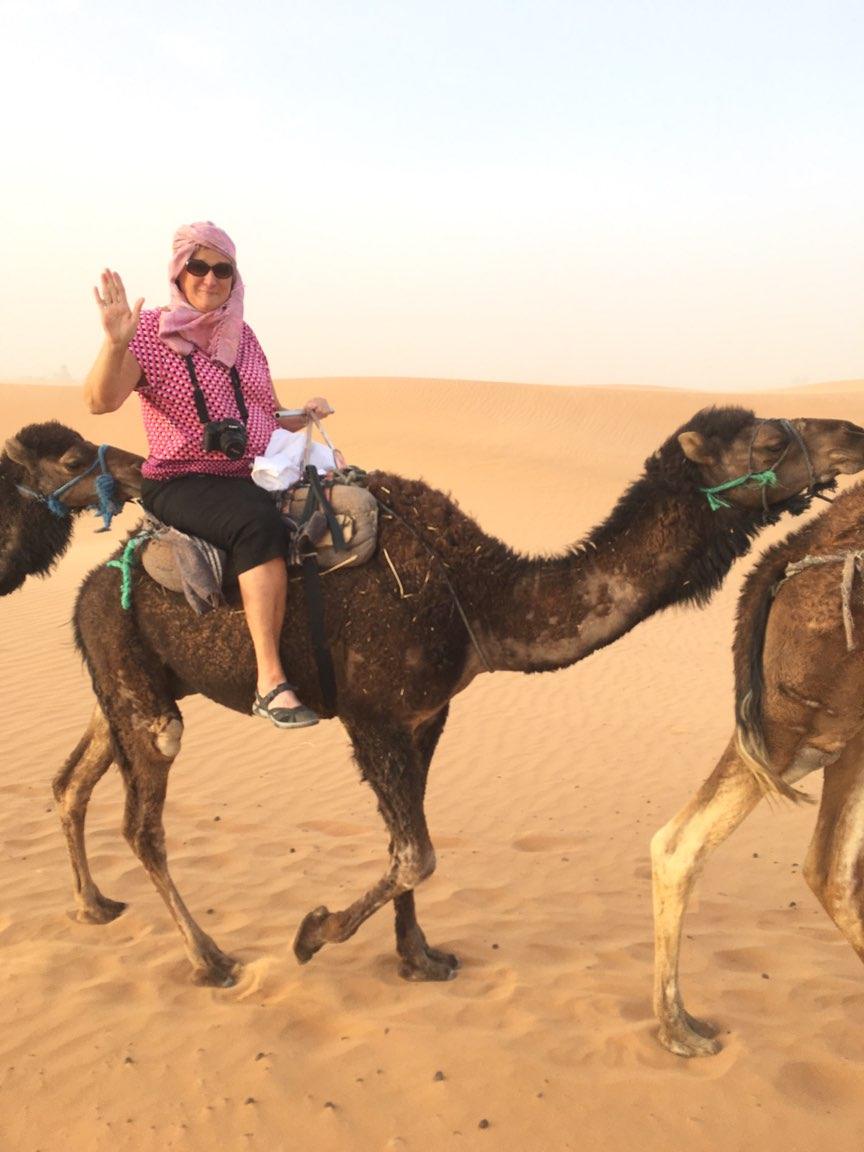 Service was common for Jane Cooley '83, M'84 growing up in Marietta, Georgia.
She was a hospital candy striper, served in several service organizations in high school and did volunteer work for the nearby Methodist Church. However, her philanthropic philosophy was inspired early on by her parents.
"The biggest impact on me was my parents," Cooley says. "I have to give credit to them."
Her father and mother, Hurley and Martha Cooley, volunteered with several service organizations. The whole family also would come to LaGrange every year to help the small Harmony United Methodist Church with its annual barbecue fundraiser.
"We never made plans for the last weekend in October, because that barbecue was a family thing and we always, always did that," Cooley says. "Even after my parents passed away, my brother (Mark Cooley '81) and I went and volunteered."
She continued after her brother passed away until the fundraiser was discontinued a few years ago. She still makes annual donations to the church.
Another family pastime for the Cooleys was travel. The only continent Cooley has not traveled to is Antarctica.
"We didn't just go to the beach in summer," Cooley says. "We took trips and saw great things and had a wonderful time."
Cooley came to LaGrange College, where her brother already was a student, with her father's encouragement.
"Other colleges pursued me, and I was trying to get a scholarship," Cooley said. "My dad said, 'If you want to go to LaGrange, you don't have to have a scholarship. If you want to go, go.'"
On the Hill, Cooley continued serving and joined the Wesley fellowship program. She also enjoyed the "small, family-type feeling" on campus and her interactions with professors.
"LaGrange was small enough that—and I think this is still true—you could go into their office and talk to them, whether it was about class material or something happening in your life," Cooley says. "And they were always open, willing and ready to talk with you."
Cooley earned her bachelor's degree in 1983 and her master's degree in early childhood education in 1984, both from LaGrange.
After two years teaching in LaGrange while she earned her graduate degree, Cooley returned to Marietta and worked two years in Paulding County schools. She then went to Cobb County, where she spent the last 26 years of her 30-year teaching career, retiring in 2013.
Over the years, Cooley has remained involved with the college as a donor and volunteer.
"I don't want to just give money," she said. "I like to put my money where my mouth is and be active. I'm on the Alumni Executive Committee at the college, I give money to my church and extra for missions, and I go on the mission trips."
She has continued her passion for traveling with LaGrange's JanTerm and 3D Journeys trips to places like Rome, Cuba, Croatia and Spain.
"Those have been incredible," Cooley says.
As part of her dedication to philanthropy, Cooley left a gift to the college in her will.
"I just got to thinking about what was important, what are some of the big factors in my life, and LaGrange College and (Marietta) First United Methodist Church are top of the list," she says.
The gift will ensure that Cooley's support will continue to have an impact for years. In meantime, she plans to continue being an active—and involved—alumna and supporter.
Consider planning a gift like Jane Cooley's by contacting Andy Geeter, Director of Development, at ageeter@lagrange.edu or 706-880-8060. Your commitment will make you a member of the Quadrangle Society and you can become a member of other Lifetime Giving Societies as well.