The 22-23 Update is here!
Working with a team of award winning Georgia History Day teachers, we have developed a digital guide to National History Day just for teachers.  Downloadable and adaptable, this guide is freely available.  You can download a single unit or the entire guide.  It's up to you!  Check it out by clicking the title.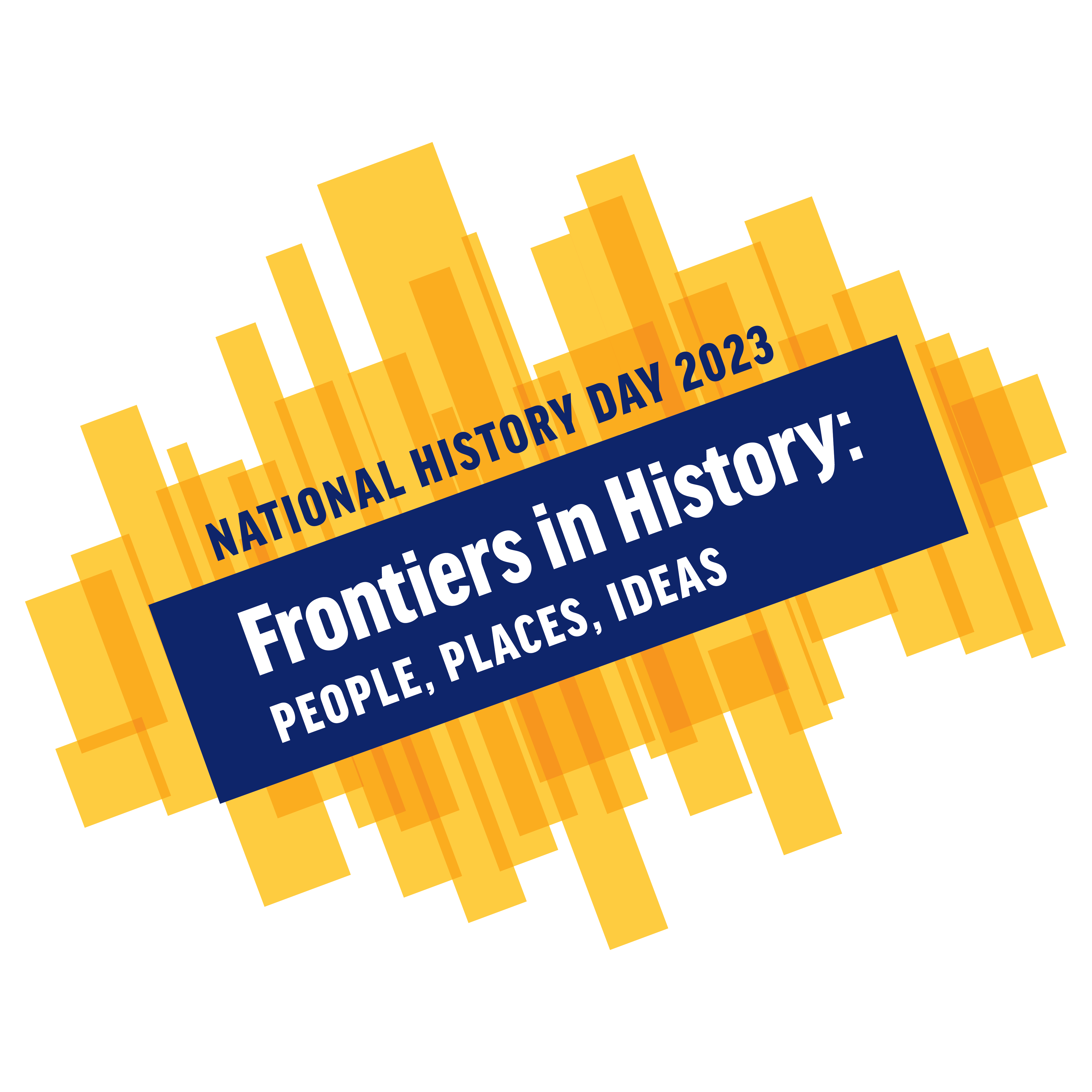 2023 NHD theme - Frontiers in History: People, Places, ideas     
 Welcome to National History Day Georgia 
Congratulations Team Georgia!! 
National History Day actively engages students in middle and high school in the historical process.  Over the course of the school year, students select a topic related to the year's theme.  They engage in a program of research, in both primary and secondary sources, designed to investigate their topic and answer specific research questions.  Their results are then presented through one of a variety of categories including exhibits, papers, documentaries, websites and performances.  All entries, regardless of category include a written component, known as the 'process paper' which discusses the reasoning behind the project, the research process and the significance of the topic to the theme.  Students must also prepare and submit an annotated bibliography. 

National History Day students study the past in an active and dynamic way, developing skills that apply to all facets of their lives.  They learn the value of deep and critical reading.  Students analyze evidence, interpret data, draw conclusions and communicate them via written and oral means.  It is a true learning experience:  students learn, students experience, students grow and students achieve in ways even they thought unimaginable.  

Georgia Humanities has served as the affiliate sponsor of National History Day since 1993.  LaGrange College, long time co-host/sponsor of  the West Georgia Regional NHD competition, teamed up with Georgia Humanities in 2014 to cosponsor the program in Georgia.  LaGrange College serves as the primary mentoring and education branch of the program and provides a number of support services to teachers and students.  Please take a moment to explore our website and let us know if you have any questions (nhdhistory@lagrange.edu). 
2023 Regional Contest Host Information
The State of Georgia has 10 NHD Regions, each conducting its own contest. For contact information about the regional contest nearest you, please visit our "Regional Contest" page linked above. For your convenience we have prepared a regional map that will help you identify the region you are in. The state contest will be held in April, 2023 on the campus of LaGrange College. Please consult the "State Contest" page for more information. We will update the regional contest information in the fall.