Prepare for a growing field
According to the U.S. Bureau of Labor Statistics, job growth for those working in mental health counseling (from 2014 to 2024) is projected at 19%. This is faster than the average for all jobs.
At LaGrange, the Clinical Mental Health Counseling program prepares students for success both inside and outside of the classroom. Graduates have gone on to secure counseling positions in a variety of different settings and students have earned significant honors: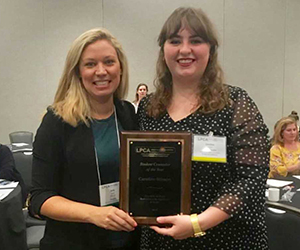 Second year graduate student Caroline Stinson won the 2019 "Student Counselor of the Year" award for the Licensed Professional Counselors Association of Georgia.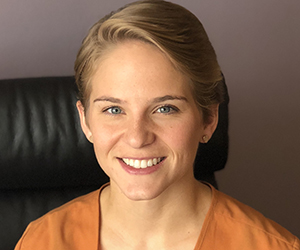 May Mclnnis is a 2017 graduate of the LaGrange program. She is currently employed as a Licensed Professional Counselor Intern at a private practice in Texas. May says, "Our lives and our issues must be viewed within the contexts of our inner and outer environments. My goal is to help my clients live a life worth living, whatever that means to the individual." Website: https://dawndillonlpc.com/about-me/
Why LaGrange?
Located one hour southwest of Atlanta, LaGrange College is Georgia's oldest private institution of higher learning and is consistently ranked as a top-tier college. Affiliated with the United Methodist Church, LaGrange aims to provide a transforming experience that both challenges the mind and inspires the soul.
The LaGrange faculty brings experience in a range of clinical and professional settings to your classroom. You will learn from highly educated professionals with real-world experience.
And, the program is designed to be as cost-effective and valuable as possible. Generous financial aid is available.
Contact: counseling@lagrange.edu.