Take center stage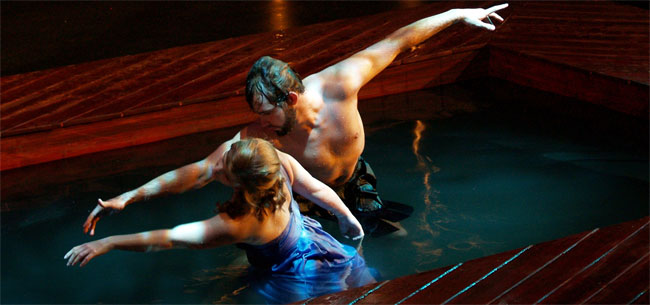 We offer an exciting, rigorous pre-professional program that emphasizes the practical aspects of theatre and the importance of process. Based on the belief that theatre is both an art form and a business, the curriculum provides a strong undergraduate foundation in theatre performance, design, production, and literature. We offer a Bachelor of Arts degree in Theatre Arts with an emphasis in performance, technical theatre or design. 
WORK
 - audition at regional and national auditions for summer work and professional jobs in Theatre all over the country/present your portfolio to over 80 companies at the Southeastern Theatre Conference and the New England Theatre Conference. Check out our
STUDENT SUCCESS!
PERFORM - actors audition for every production at LC and freshmen may be cast their first semester alongside upperclassmen. Perform alongside your Theatre Arts faculty members who are members of Actor's Equity.
EXPLORE - develop your craft in all areas of Theatre Arts to make you multi-faceted and versatile; intensive study and practical work in areas such as directing, advanced stagecraft, properties craftsmanship, stage management, lighting, sound and creative dramatics.

COLLABORATE - work closely with other fine and performing arts students on innovative projects in Art, Music, Musical Theatre and Digital Creative Media and Film
TRAVEL 
- 
study abroad in our May-mester courses. Theatre Arts travel courses have included Tales from the Emerald Isle in Ireland, The Birth of Drama in Greece, Along the Streets of London, Bath and Stratford in England.
Is LaGrange the right choice for you?
A Few Good Men, 2022
The Mousetrap, 2021
Antigone, 2019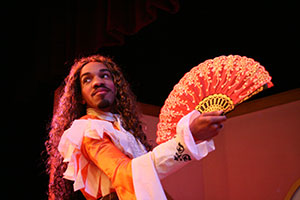 The Misenthrope, 2015