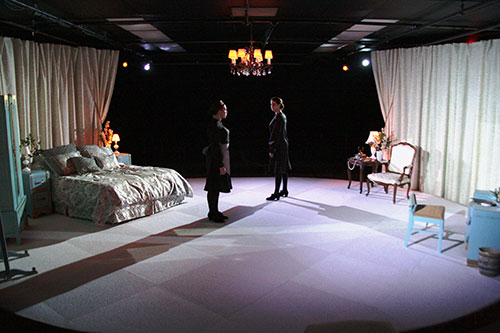 Theatre Arts Scholarships
Incoming freshmen may audition for Theatre Arts Scholarships.  Visit "AUDITION" tab.
Several named scholarships are awarded annually by the Department of Theatre Arts to those who qualify. Upperclassmen vie for the prestigious William Hearnburg Endowed Theatre Achievement Scholarship, Max Estes Drama Scholarship, Mamie Lark Henry Drama Scholarship, Kendall Eugene Morris Scholarship, Nell Tidwell Rollins Theater Scholarship and Jane and Raymond Barber Drama Scholarship. 
In addition, work study is also available for theatre arts students through our financial aid office. These work study positions offer students experience in: scene painting and construction, box office, costuming and properties.
For more information and to schedule an appointment or an audition, please call 706.880.8323. For general Admission information, please call the Admission Office directly at 706-880-8005 or call toll free at 1-800-593-2885.