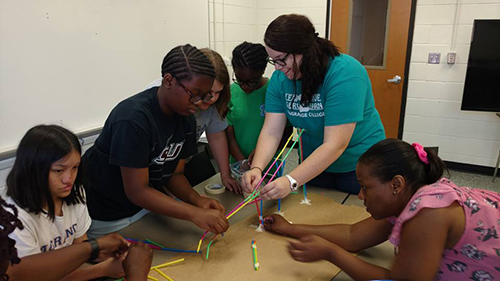 Learn 2 Serve Camp
---
An Academic Camp for rising 5th-8th graders 
   
Rising 5th thru 8th grade students only.  
Rolling acceptances until full.


Learn-2-Serve is a three week summer camp for both girls and boys who are rising 5th—8th graders in the Troup County area. 

In 2022, the camp met from June 10 - June 28, Monday - Friday, from 8:00 until 5:00 pm. Lunch and snacks were served. 

The Learn-2-Serve camp will meet at LaGrange College in the West Side School Nursing wing.
Overview 
The Learn-2-Serve summer program is a three week camp for rising 5th—8th graders. It will be led by master level teachers and graduate counselors. This camp will offer a blend of academic studies, physical education and service learning opportunities. Based on the LaGrange College campus, this summer program is designed to align with the LaGrange College mission of "Challenging the mind, and inspiring the soul."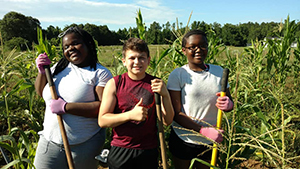 Service Learning 
Service Learning is a form of experiential education where students learn what is needed to fix a pressing community problem and then actually implement their innovative solutions. Learning to serve is an active and fun process that makes a difference in the life of our community through collaborative hands-on group projects facilitated by master teachers and graduate counselors.
Physical Education 
During Learn-2-Serve, each camper will develop physical skills through a wide variety of group and individual sports activities.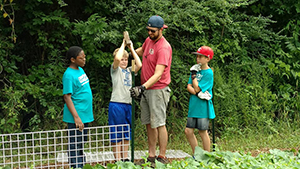 Camp Goal
The goal of the program is to provide students with an exciting learning environment that promotes mental, social and physical well being. 

Classes 
Each student will participate in three academic classes during the morning session. Students will work together on projects designed to enhance student learning and retention. In addition, campers will learn new skills by employing service learning techniques which will not only enhance their academic studies, but also reinforce values and give them a deeper understanding of their new found skills. 

Classes will be taught by three highly qualified teachers who each hold at least a master's degree in the teaching field. Students will experience the enthusiasm and enjoyment of learning in a nontraditional setting.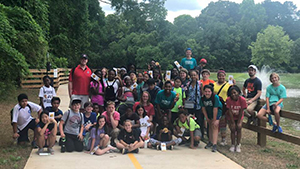 Lifelong Learning 
This summer program offers students many opportunities to build positive social behaviors related to forming and maintaining relationships, assertiveness in problem solving and critical thinking. Value will be placed on respect for individual differences.
Camp Tuition 
The fee for this three week summer camp experience is $295.00 which includes lunch and snacks each day, all materials needed for classes, and afternoon recreational activities. Multiple children discounts are available on a needs basis. Please contact Lyn Perry for more information.
Registration 
To register for the Learn2Serve camp, please print, complete, and mail forms to Lyn Perry.
Lyn Perry    
Department of Education 
601 Broad Street 
LaGrange, GA 30240
For more information, please contact Lyn Perry at lperry2@lagrange.eduor 706.880.8202.