Find your catalyst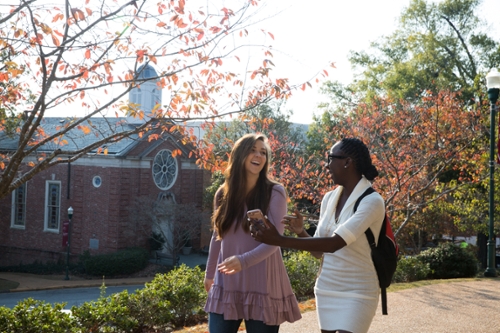 At LaGrange, students grow together both mentally and spiritually in their experiences with God, themselves, the world and others.

Here, you'll find dozens of ways to give back, including Service Saturdays, Student Government service events, and trips to cities around the country to assist the homeless and hungry. A different Spiritual Life group meets nearly every night.

Or, if you want to experience real teamwork, an intramural game of flag football, ultimate Frisbee or bubble soccer may be just the spark you need.