Fraternity and Sorority Life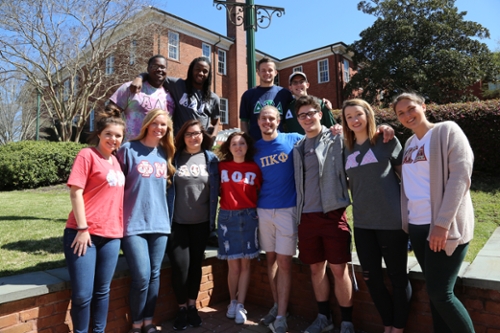 Fraternity and sorority life is a vibrant part of LaGrange College and the community. Fraternities and sororities give you the opportunity to make new friendships, provide leadership opportunities, and build a commitment to community service.
There are 3 Sororities and 3 Fraternities at LaGrange College. Fraternity and sorority life also provides the opportunity to serve in the Interfraternity Council and Panhellenic Council. 
Fraternity and Sorority Life Accomplishments @ LC
About 1/4 of the LC student population is a member of a Fraternity or Sorority. 
The All Fraternity and Sorority average GPA was a 3.04 for the Fall 2019 semester. 
The Fraternity and Sorority Life community planned and executed more than 35 events and raised more than $3000 for charitable organizations in the 2018-2019 academic year.