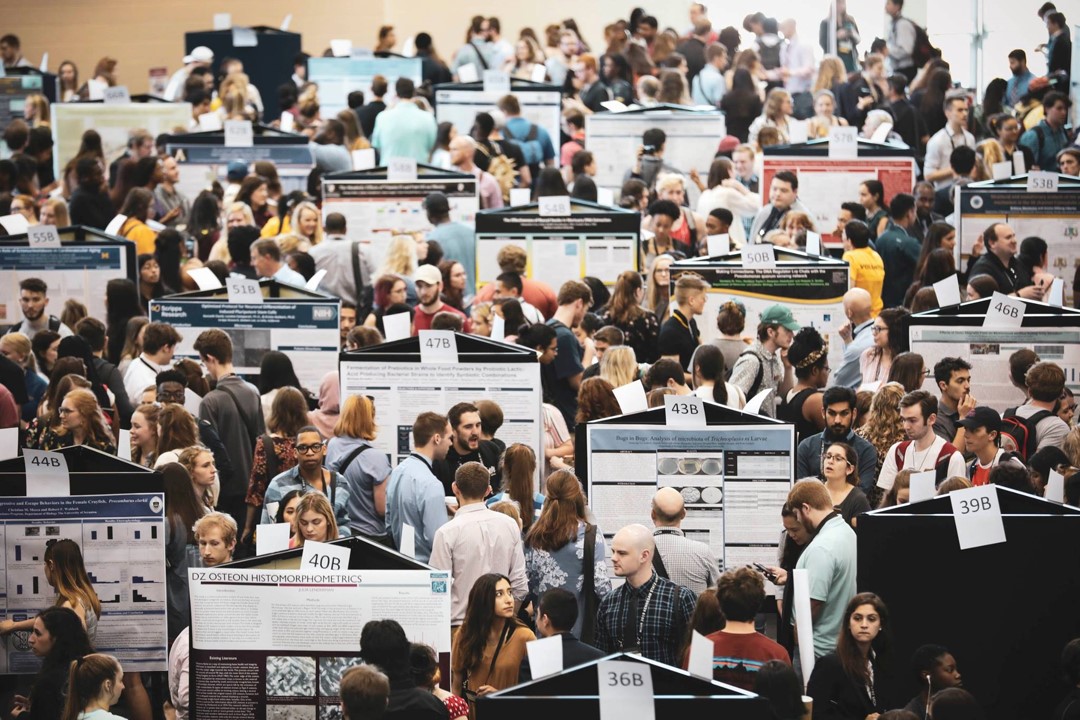 What is Undergraduate Research?
The Council on Undergraduate Research defines it as "an inquiry or investigation conducted by an undergraduate student that makes an original intellectual or creative contribution to the discipline".
The Association of American Colleges and Universities lists it as one of the high impact best practices, which research has shown to be associated with increased student success. 
It is a unique form of both experiential learning and active learning. It is what happens with students start to put the lessons from the classroom into real-life practical application.
Undergraduate Research takes on many forms and can be used in all disciplines, not just in the sciences. It can be accomplished in class, often called course-based undergraduate research experience or CURE, in which the entire group of students comes together to explore a particular research question. Other research experiences can be accomplished by single students in independent projects. These types of projects are often developed by the student and based on their future career path and current area of interest. No matter the discipline, environment, or method, undergraduate research has been shown to elevate a students intellectual ability, reading comprehension, and problem solving skills.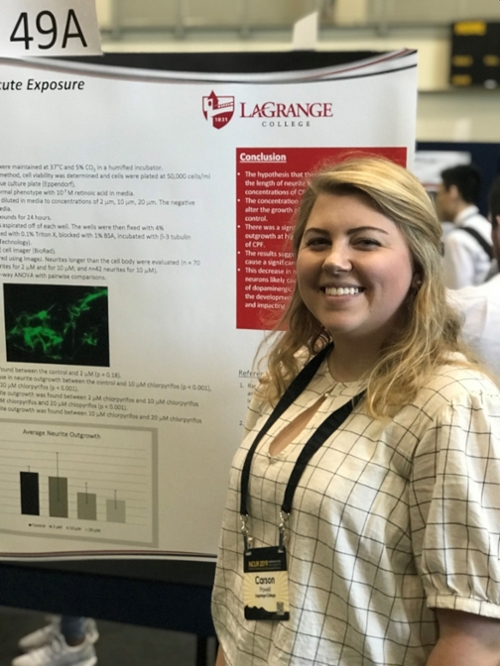 NCUR and other professional conferences
Undergraduate research is supported by an annual conference, National Conference on Undergraduate Resesarch. NCUR creates a unique environment for the celebration and promotion of undergraduate student achievement; provides models of exemplary research, scholarship, and creative activity; and helps to improve the state of undergraduate education.
Of course NCUR is not the only conference that showcases undergraduate work. Several professional conferences have sessions devoted to undergraduates. On a yearly basis, the Undergraduate Program at LaGrange College supports students with research and travel grants. These grants provide the monetary support to make these projects and trips possible.
Some of the other conferences attended this past year are...
New England Theatre Conference
Phi Alpha Theta National History Honor Society Regional Undergraduate Conference
Georgia Political Science Association

Mathematical Association of America
How can I participate in undergraduate research?
Simple! Just ask your professors and advisors. They are always looking for students who are eager to dive into their discipline and work on projects. Many professors have their own research interests and would love to have undergraduates help. Speak up and let us know. We will help you develop projects and find venues to disseminate your work.