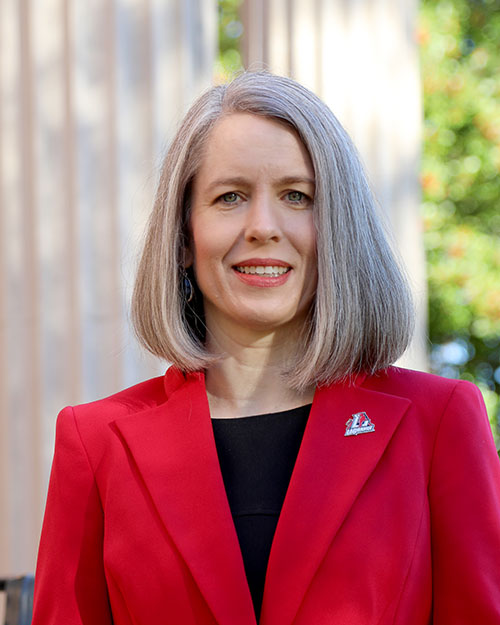 Unlock your possibility
College offers a crossroads opportunity—the chance to unlock your possibility and reach your goals.
Oftentimes, arriving at your chosen destination means finding new paths. And paths of all kinds are what you'll discover at LaGrange College, along with experienced guides for the journey.
I am who I am today because of the transformative power of my undergraduate college experience, and because of one professor who saw potential in me—and who took the time to nurture it.
That's the kind of experience you will find here at LaGrange. This isn't just another college—this is a support system. Our faculty and staff are here to help you discover your purpose, to find not only a career but also a calling.
It's the LaGrange promise: Wherever you begin, whatever your dream, we promise you respect, challenge, inspiration and support as you work to fulfill your potential for success in life and career.
Dr. Susanna Baxter 
LaGrange College President
Dr. Susanna Baxter stepped into her role as the 26th president of LaGrange College in July 2020.
She is a summa cum laude graduate of Pfeiffer College with a degree in Christian education and religion. She holds a master's in education in general administrative leadership and a doctorate in higher education leadership and policy from Vanderbilt University.
At Barton College in Wilson, North Carolina, Dr. Baxter was director of residence life and intramural activities before being named dean of students. In 2000, she joined Tennessee Independent Colleges and Universities Association as head of member services and grants, eventually being named chief operating officer in 2007. While there, she worked to establish several collaborative organizations in order to better serve private colleges and to improve efficiency, cost-effectiveness and health and safety.
Dr. Baxter moved to Atlanta in 2010 as president of the Georgia Independent College Association, where she worked with 24 member colleges to advance student access and affordability. As the chief advocate for over $80 million in state student scholarships, she helped private colleges receive the highest increase in the state's flagship private college financial aid grant. Credited with transforming the organization into an effective advocacy and member-focused association, she was named President Emerita after her departure.
Committed to service, Dr. Baxter serves on the United Way of West Georgia Board, the University Senate of the United Methodist Church, the North American Association of Methodist Schools, Colleges and Universities Board, and is a frequent teacher of adult Sunday School classes.
Dr. Baxter is a lifelong United Methodist. She is married to Mark Huffman, and they have two sons.