Timeline: since 1831
1831
LaGrange Female Academy is chartered.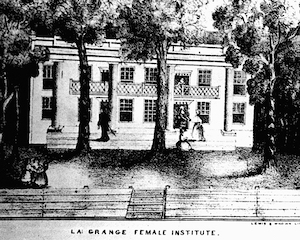 1847
Renamed LaGrange Female Institute, the school officially begins awarding collegiate degrees.
1849
The college moves down Broad Street to its current location on the Hill, acquiring a large home on the spot where Smith Hall now stands.
1856
The Methodist Episcopal Church South takes ownership of the college.
1860
The impressive College Building (which housed classrooms, labs, library and auditorium) is ravaged by a fire caused by a traveling musician.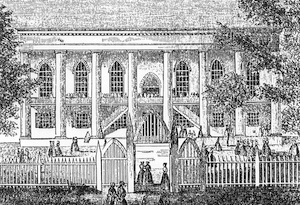 1889
Water pipes and electric lights are installed on campus.
1911
Harriet Hawkes Hall joins other campus facilities. It contains dormitory rooms, a large gymnasium and a swimming pool holding 30,000 gallons of water.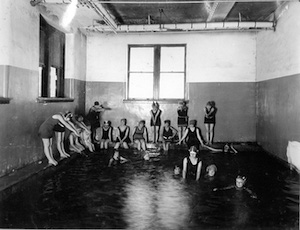 1934
LaGrange Female College is renamed LaGrange College.
1941
College students rally around the war effort, knitting blankets and scarves and making bandages.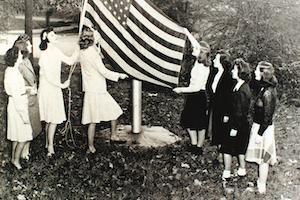 1945
Thanks largely to meeting the $500,000 endowment benchmark, LaGrange College receives full accreditation from the Southern Association of Colleges and Schools.
1949
The Quillian Building opens and serves as the first library building on campus.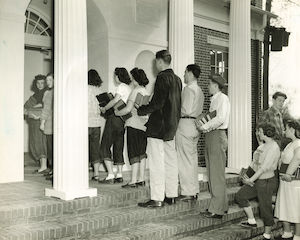 1953
LaGrange College officially becomes co-educational.
1961
All women on dates are still required to have signed "date permits" and permission from their parents if they are going out with men who are not LaGrange students.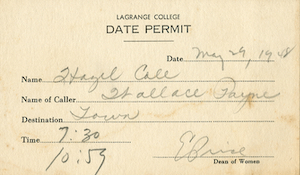 1963
A gift of Callaway Foundation, Inc., the new Banks Library provides five times the space of its former location in the Quillian Building.
1969
Margin of Distinction Program begins its nine-year process of $9 million of campus improvements, including Henry Residence Hall, Callaway Science Building, Price Theater and the purchase of Sunny Gables. 
1970
Historic 119-year-old Dobbs Hall destroyed by fire, the second disaster on the site.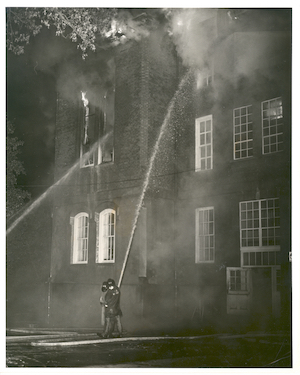 1973
A two-year nursing program and the master of education degree are established.
1982
Named in honor of a LaGrange native and nationally acclaimed artist, the Lamar Dodd Art Center opens, providing a facility able to attract the best art students and to exhibit the college's growing art collection.

1992
Campus size doubles with a Callaway Foundation, Inc., donation of land and facilities.
1996
Athletes headed for the Centennial Olympic Games in Atlanta reside and train at the College; the campus hosts the U.S. Olympic Race Walk Trials.


1999
The Servant-Leadership Initiative is begun with a grant from the Bradley Turner Foundation.
2000
Cleaveland Field, the latest of a series of athletic facility improvements, opens.
2001
The First January Interim Term sends students to Greece, Great Britain and other destinations for a month of in-depth exploration.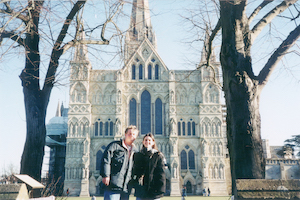 2002
Formerly home to the College's Nursing program, Sunny Gables reopens as an alumni house.
2003
A $6.4 million campus renovation follows the completion of a $23 million residence hall project.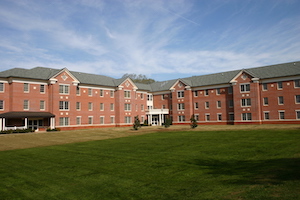 2005
LaGrange College reaches a record enrollment of 1,046 students.
2006
New Panther football team—Georgia's first NCAA Division III program—begins competition.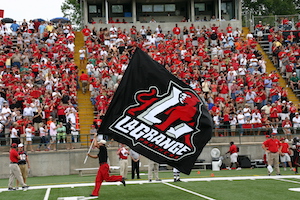 2009
Capping a $65 million comprehensive fundraising campaign and honoring the college's first African American faculty member, Lewis Library opens.
2011
First class of new students receives travel vouchers to use for a Study Away experience in their junior or senior year.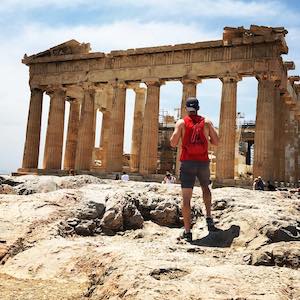 2012
First cohort of the Wilkinson Family Servant Scholars Program moves into the newly renovated Broad Street Apartments.
2016
Recently acquired and renovated West Side building opens to house the Nursing and Music programs, including the new Digital Creative Media and Film major.
2017
Featuring laboratories for anatomy/physiology, biology, chemistry, ecology, cell and molecular biology, microbiology and organic chemistry, the new Hudson Lab Sciences Building opens.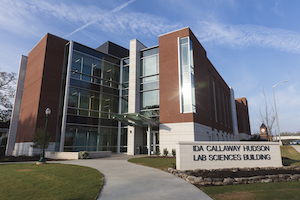 2020
College again ranked in the top five among Southern Regional Colleges by U.S. News & World Report.