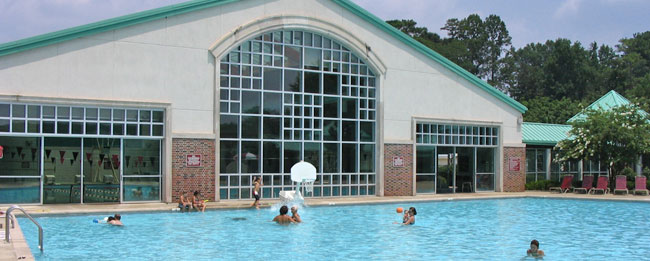 Charles D. Hudson Natatorium 
The college's natatorium features both indoor and outdoor swimming pools. Available programs include lap and recreational swimming, water aerobics classes, lifeguard training and swimming lessons. For signup information, contact aquatics@lagrange.edu or 706-880-8322.
Open to current LaGrange College faculty, staff, and students only. Due to limited staffing, pool memberships will no longer be offered at Hudson Natatorium. However, activities such as Water Aerobics and swim classes will continue.
Please be prepared to show your college ID or membership card when signing in.
*Must be at least 18 years of age to be alone 

Hours
Fall/Spring Semester Schedule

NOTE:
Mechanical problems at the natatorium have required the closure of the pool until further notice. While we have no definite timeline, our hope is to reopen in January.
We apologize for the inconvenience.
Indoor Pool Open Swim Times
Noon-1:30 p.m. - Monday, Tuesday, Wednesday, Thursday and Friday
*Lap swim only
8-930am. - Tuesday, Wednesday, Thursday
*Lap swim only
COLLEGE GROUPS WHO NEED PRIVATE USE SHOULD CONTACT dbjames@lagrange.edu two weeks before booking.
Closed Dates:
Closed dates correspond with all college closures
-September 2nd for Labor Day
-October 10th-11th for Fall break
-November 25th - 29th for thanksgiving break
-December 11th -January 3rd  for winter break college closure.
-January 20th-Marthin Luther King Jr. Day
-April 6th-10th for Spring Break
Only offered on a private basis please email aquatics@lagrange.edu for more info.