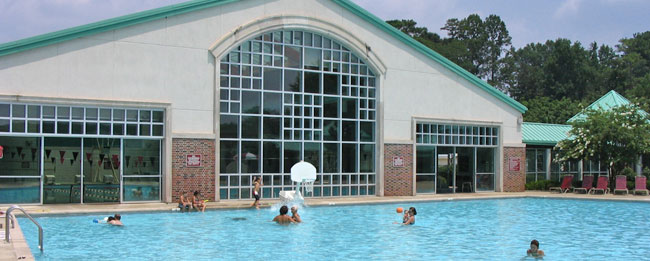 Charles D. Hudson Natatorium 
The college's natatorium features both indoor and outdoor swimming pools. Available programs include lap and recreational swimming, water aerobics classes, lifeguard training and swimming lessons. For signup information, contact aquatics@lagrange.edu or 706-880-8322.
Open to current LaGrange College faculty, staff, and students only. Due to limited staffing, pool memberships will no longer be offered at Hudson Natatorium. However, activities such as Water Aerobics and swim classes will continue.
Please be prepared to show your college ID or membership card when signing in.
*Must be at least 18 years of age to be alone 

Hours
Fall/Spring Semester Schedule

NOTE:
Mechanical problems at the natatorium have required the closure of the pool until further notice.
We apologize for the inconvenience.
Only offered on a private basis please email aquatics@lagrange.edu for more info.