Shackelford Alumni Achievement Awards
Sarah Decker '02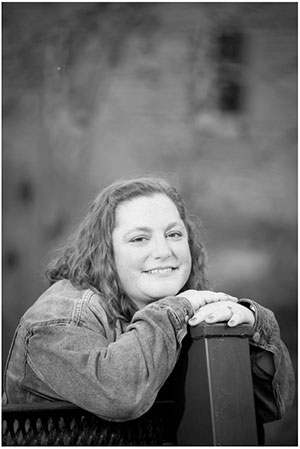 Sarah Decker '02 earned a bachelor's degree in nursing from LaGrange College.
She is a pediatric peritoneal dialysis coordinator at DaVita Dialysis. In her role, she conducts patient home visits to assess safety of environment for home dialysis and coordinates family-centered care of pediatric dialysis patients.
Decker is also a clinical nurse educator in the transplant stepdown unit of Children's Healthcare of Atlanta: Egleston, where she is responsible for training new clinical staff and caring for patients aged birth to 21 who are either pre- or post-kidney or liver transplant, in kidney or liver failure, dialysis dependent or have short gut syndrome and are in the intestinal rehab program.
Before starting her current position, Decker was a pediatric peritoneal dialysis nurse, responsible for training caregivers on how to perform the home dialysis treatments that their children needed and following the patients' progress through clinic visits and follow-up protocols. During this time, she was one of only two pediatric home dialysis nurses in the state of Georgia.
Prior to joining CHOA, she worked as an adjunct pediatric clinical instructor for LaGrange College and a staff nurse for West Georgia Health System.
While at LaGrange, Decker was a member of the Lambda Chi chapter of Alpha Omicron Pi and has been the fraternity's alumnae advisor since 2003. Decker was inducted into the LaGrange College Nursing Honor Society in 2004.
She is active in her community, volunteering as a nurse at Camp Independence, a place for children who are on dialysis or have had a transplant. Decker also serves in the nursery at her church, St. Mary Magdalene.
F. Maxwell "Max" Wood '81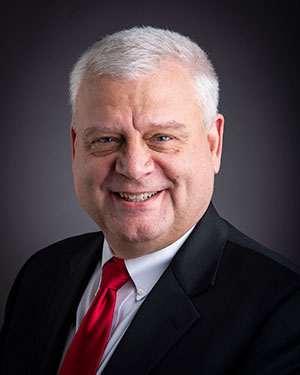 Maxwell "Max" Wood '81 earned a bachelor's degree in history from LaGrange College, a Juris Doctorate from the University of Georgia School of Law and a post-graduate degree from the Air War College at The Air University at Maxwell Air Force Base.
He is the Director of the Office of Hearing and Appeals at the U.S. Department of Agriculture, where he oversees 30 administrative law judges in Alexandria, Virginia.
Previously, he was the Attorney Advisor for Air Force Material Command at Robins Air Force Base in Warner Robins, Georgia.
Before retiring with the rank of Colonel in 2016, Wood served 34 years in part-time and full-time roles in the United States Air Force and Georgia Air National Guard. He worked as a Judge Advocate and a reserve Air Force officer, with active-duty deployments that included traveling to the Philippines, Iraq and Pakistan. While in Baghdad, he served one year as the Department of Justice attaché to the U.S. Embassy.
In addition to his military service, he also has an extensive legal career that spans 37 years.
Following his five-year stint as a General Practitioner at his private law firm in Macon, Wood was appointed by President George W. Bush to serve as the U.S. Attorney for the 70-county Middle District of Georgia.
After working during both of President Bush's terms in office, Wood continued his public service in the role of chief administrative law judge of the State of Georgia, where he spent six years working in the administration of former Governor Nathan Deal.
He and his wife, Suzanne, have three children.
Outstanding Young Alumni Award
Dr. Conrad Clevenger '14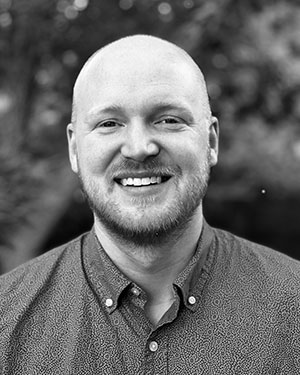 Dr. Conrad Clevenger '14 earned a bachelor's degree in mathematics from LaGrange College and a master's degree and doctorate in mathematical sciences from Clemson University.
He is an R&D S&E Computer Science employee at Sandia National Laboratories, a contractor for the U.S. Department of Energy's National Nuclear Security Administration, in Albuquerque, New Mexico.
In his role, Dr. Clevenger develops software packages for various scientific models, focusing on large scale parallel C++ programming.
He has had articles published in the Journal of Advances in Modeling Earth Systems, Numerical Linear Algebra with Applications, ACM Transactions on Mathematical Software and the Journal of Numerical Mathematics.
At LaGrange College, Dr. Clevenger participated in the Wilkinson Family Servant Scholars program. As a member of the program's first cohort, he volunteered his time at Circles of Troup County and Our Daily Bread, an organization he co-founded in 2012.
He and his wife Abigail, have one son, Landon.
Honorary Alumni Awards
Dr. Joseph "Joe" Cafaro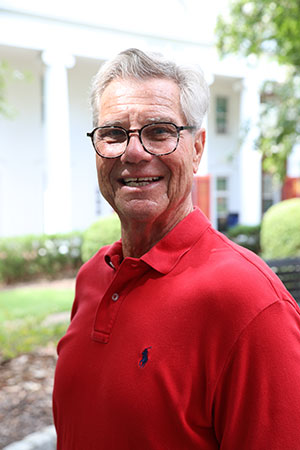 Dr. Joseph "Joe" Cafaro earned a bachelor's degree in history from Florida Atlantic University, and a master's degree and doctorate in modern European studies with a concentration in Russian history from Florida State University.
He came to LaGrange College in 1984 as a history professor, a position he held until his retirement in 2017. Previously, Dr. Cafaro taught at Florida State University and Tallahassee Community College.
While at LaGrange, he prepared three lectures focusing on Spain, Croatia and Vietnam for the college's 3D Journeys program. Dr. Cafaro also helped with the implementation of "Gateway to Success," a college 101 program for entering freshmen. He served as its co-director from 1987-2000 and 2009-2011.
Dr. Cafaro is a two-time recipient of the United Methodist General Board of Higher Education and Ministry Exemplary Teacher Award. He has also received the John R. Hines Undergraduate Research Faculty Award and the Vulcan Materials Company Teaching Excellence Award.
In his retirement, Dr. Cafaro became involved with Panther Treks, a LaGrange College alumni travel program that ran through 2020. He led trips in England, France and Italy.
Dr. Cafaro is a member of the American Association for The Advancement of Slavic Studies and Phi Alpha Theta.
He and his wife, Beth, have three children.
Robert "Bobby" Carmichael Jr.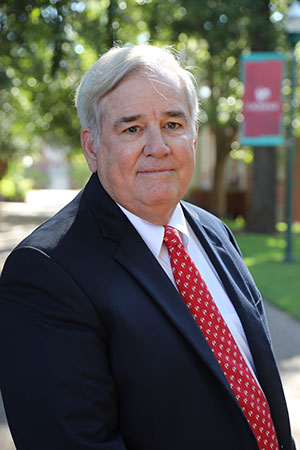 Robert "Bobby" Carmichael Jr. earned a bachelor's degree in accounting from Auburn University and a graduate degree from Louisiana State University's School of Banking.
He is the vice chairman of LaGrange College's Board of Trustees.
Carmichael, who has been a Board member since 1994, was first elected chairman in 2018. He has worked on the college's three most recent presidential search committees.
Before retiring as the executive director of the Development Authority of LaGrange and the Downtown LaGrange Development Authority in 2018, Carmichael was the president of Commercial Bank and Trust for 22 years and a Certified Public Accountant for seven years. He also served as a Captain in the U.S. Army.
Carmichael's volunteer work includes serving as chairman in the following organizations: LaGrange-Troup County Chamber of Commerce, West Georgia Health System, First United Methodist Church Council, United Way, LaGrange Development Authority, Downtown LaGrange Development Authority, LaGrange Rotary Club, West Georgia Tech Foundation, Georgia Bankers Association and Georgia Department of Human Resources. He was also a board member in the Private Colleges and Universities Authority of Georgia.
In 2017, the LaGrange-Troup County Chamber of Commerce named Carmichael the first recipient of the Tom Hall Innovation Award.
He and his wife, Molly, have two sons and four grandchildren.