Discover the foundations of behavior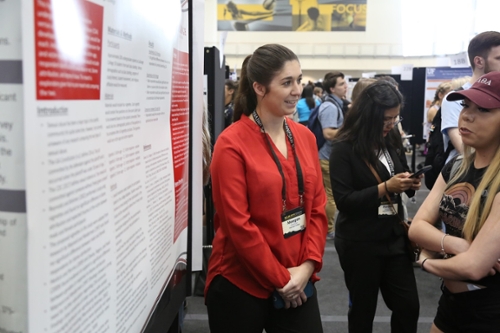 According to the US Bureau of Labor Statics, careers in psychology are experiencing a faster than average employment growth. Higher demands for mental health services in hospitals, schools, and private practice will push this growth even higher. We have seen a specific raise in the mental health services offered to children through school systems.
Psychological Science is a discipline dedicated to the scientific study of behavior and the cognitive and physiological foundations that underlie that behavior. It touches on such diverse topics as personality, development, learning and memory, social behavior, psychological disorders, neuroscience and genetics.
Why earn a psychological science degree from LaGrange College?
At LaGrange College we can help you plan a curriculum that is right for you – a course of study relevant to your personal career goals. We offer several different advising tracks that support a variety of career paths. These tracks, also known as 4-year progressions, allow students to see their entire educational plan on day one. All available 4-year progressions can be found on at Courses.
Students interested in becoming counselors or clinical psychologists can follow a 4-year progression that includes courses in counseling, psychopathology and child development, while those planning to work in business settings can follow a different 4-year progression with social psychology, personality and survey research. All students will complete one or more internships in their area of interest and complete original research projects that can be presented at professional conferences. 
Earn a bachelor's degree and a master's degree in five years!
Focused students who enter LaGrange College with intent of becoming a counselor may pursue an accelerated pathway to earn both a bachelor's degree and a master's degree in less time than is typically required. These students need to earn a master's degree in an accredited counseling program.
At LaGrange College, psychological science students may complete a three-year plan of coursework for the undergraduate degree requirements and make an early transition into the college's CACREP-accredited master's degree which will only take two more years. On this five-year plan, students will earn their bachelor's degree at the end of their fourth year and will receive their graduate degree at the conclusion of their fifth year of studies!