Make a difference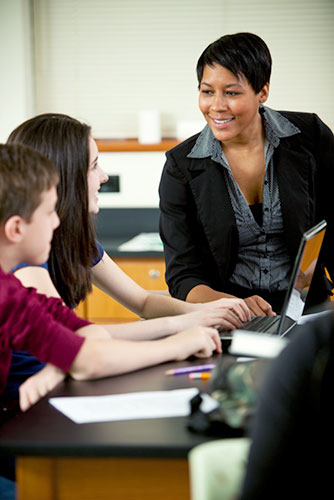 Do you want to make positive changes in your school and increase student learning? Tier I Leadership Certification will prepare you with the research-based knowledge and skills you need to make a difference:
If you seek leadership positions in schools below the principal and district level, Tier I certification offers a self-select option.
You can complete the required series of classes conveniently in one academic year.
You also can fulfill the course requirements while enrolled in a LaGrange M.Ed. or Ed.S. program—or independently as an add-on to an existing graduate degree.
Classes follow a synchronous model.
Seminar days for the 2023-24 cohort will be held on campus from 10am-4pm on the following days:
August 26, 2023
November 11, 2023
February 3, 2024
April 13, 2024
Prepare for a leadership position in your school in one year with this course of study.
New candidates may begin Spring or Summer term. Application deadline for Spring admission is December 15. Application deadline for Summer admission is May 15.
Program of Study
Admission Requirements
The following requirements must be met for entry into the Tier I program:
Candidate must submit Program Application
Candidate must have graduated from an accredited institute of Higher Education
Candidate must hold a current or renewable teaching certificate at a minimum of Level 5
Candidate must have completed a documented Special Needs Course (either through teaching certificate or transcript)
Candidate must complete the Leadership Ethics Assessment
Candidate must have a GPA of 3.0 or higher on a 4.0 scale
Candidate must have approval of Department Chair
Handbook
For More Information