Make a difference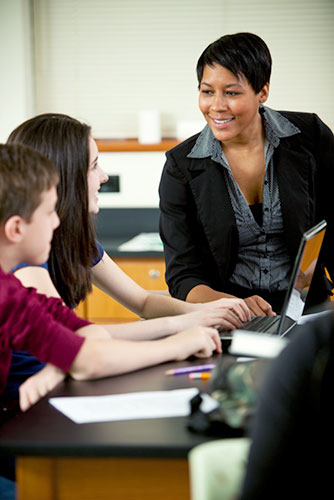 Do you want to make positive changes in your school and increase student learning? Tier I Leadership Certification will prepare you with the research-based knowledge and skills you need to make a difference:
If you seek leadership positions in schools below the principal and district level, Tier I certification offers a self-select option.
You can complete the required series of classes conveniently in one academic year.
You also can fulfill the course requirements while enrolled in a LaGrange M.Ed. or Ed.S. program—or independently as an add-on to an existing graduate degree.
Prepare for a leadership position in your school in one year with this course of study.
Program of Study
Handbook