Fast forward to your future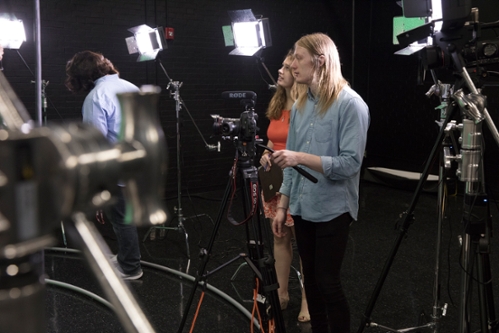 In 2016 alone, film and television productions based in Georgia generated an economic impact of $7.2 billion. As new media projects arrive every month, exciting career opportunities are opening up for creative people who are properly prepared. 
LaGrange College's Bachelor of Arts degree in Film & Media Arts prepares and equips students for entry-level positions within the film, media, entertainment and broadcast industries, as well as for positions in creative worship and church media production.
The Film & Media Arts curriculum is centered around the creative and post production techniques that are used in:
Film & Television production
Documentary, Advertising, and Promotional Production
Music Video Production 
Sound Design
Recording Studio Audio Engineering
Location Audio and Audio Post Production
Cell, Stop-Motion and Computer Animation
Corporate and Industrial Video Production
Experimental and Non-Traditional Media genres
Music Video, Lean On Me, in collaboration with the Music program.
Stop Motion Animation Project by Eva Tallent, student at LC