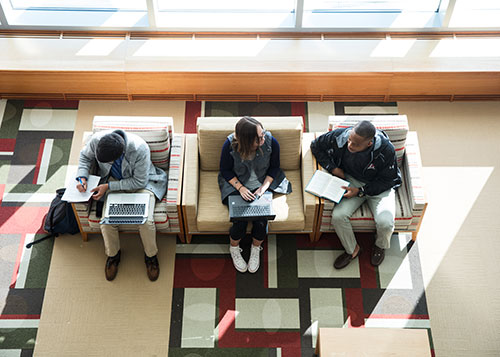 LaGrange College has many resources to help you on your academic journey:
The Panther Academic Center for Excellence handles accessibility services and testing services.  PACE also oversees supplemental instruction, which is offered as a part of several general education courses. PACE is located in the Moshell Tutoring Lab on the second floor of Lewis Library.
The Tutoring and Writing Centers are also located in the Moshell Tutoring Lab:  
Need help with classes? The Tutoring Center offers peer tutoring in a variety of courses throughout each week.  

Need help with a writing assignment? The Writing Center has coaches available to teach you how to research, arrange evidence and prepare your work. 
The Advising Deans serve as points of contact for each student to help make sure that their concerns and needs are met, including offering academic coaching, advising support, and connecting students with campus resources. They are available to help you explore new academic paths, set goals, work on time management or plan successful study strategies. If you don't know who to ask to get help with something, please reach out to one of the advising deans -- we can help you! 
The Counseling Center's mission is to maintain a welcoming and confidential atmosphere while providing personal growth development and short-term counseling. A licensed counselor directs the counseling and coordinates all other services. 
Also, the Registrar's Office is the campus resource that handles all transcript requests, major and minor changes, and academic petitions.  These forms are accessible in MyLC.