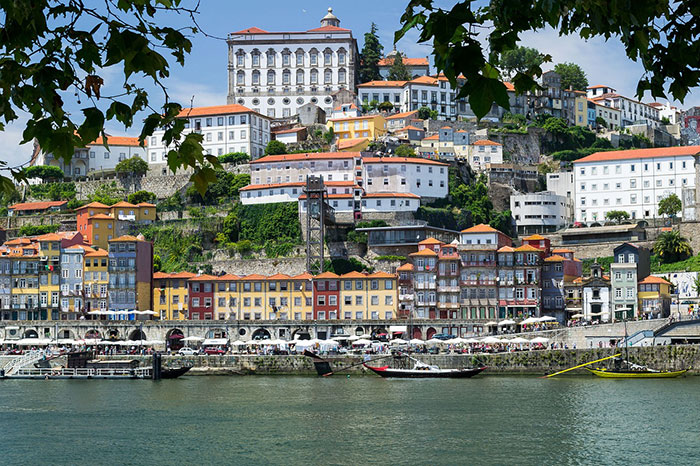 A gift to the community, LaGrange College presents its 14th Season of 3D Journeys Lectures and Travels
"Portugal: A Tailor-Made Journey from Lisbon to Porto"
3D Journeys offers you three complimentary lectures to enrich and inspire.
Our monthly lectures:
Monday, Jan. 22 - Dr. Joe Cafaro, History


Monday, Feb. 26 - Dr. John Cook, Religion


Monday, March 11 - Dr. Linda McMullen, International Business
Lectures begin at 10 a.m. (and end at approximately 11:15 a.m.), the lectures will be held in the Dickson Room, Turner Hall, LaGrange College Campus, 601 Broad St. 
Doors open at 9:30 a.m. with coffee. Park in the lot behind Sunny Gables Alumni House, 910 Broad St.; a shuttle beginning at 9:30 a.m. will take you to the door. Parking is also available for walking across the Gulley Gateway on Vernon Road.
A Dutch-treat lunch featuring Portuguese food and other choices will be available at Pitts Dining Hall following all of the sessions. $9.36
President Baxter and her husband are hosting a voyage to Portugal to discover how ancient Roman, Celtic and Islamic influences have shaped the customs and language of this land that's been officially a country for more than 870 years - one of the oldest in the world. The list of best things to do in Portugal caters to foodies, culture and history buffs.
The trip is scheduled to take place March 18-29, 2024. To learn more, contact 3DJourneys@lagrange.edu or (706) 880-8244. Also, download this brochure for more details. Travel registration and payment (space is limited) will be handled by the Office of Alumni and Community Relations and may be made by email only.