"Alps to Lagoon: Culture and Cuisine from Lucerne to Venice"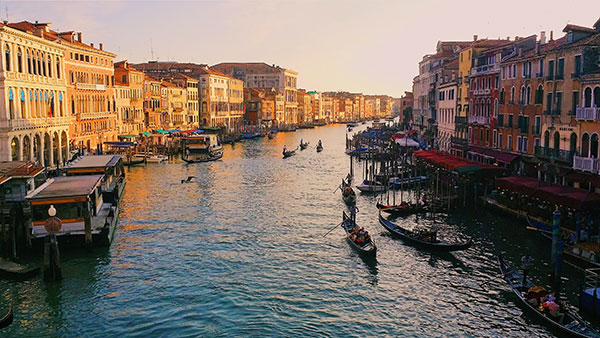 Lecture Series
3D Journeys offers you four free lectures to enrich and inspire. Focused on "Alps to Lagoon: Culture and Cuisine from Lucerne to Venice", each Monday morning session will feature a member of LaGrange College's distinguished faculty.
January 27, 2020 "La Dolce Vita and the Food of Northern Italy" Dr. Mary Ann Wilson, Professor Emerita of English, University of Louisiana-Lafayette
February 24, 2020 "The First Golden Age of Violins and Virtuosi" Celeste Myall, First Lady, LaGrange College, Violinist, College Professor, Conductor
March 23, 2020
 "A Wine Tour of Italy" Chase Hudson, co-owner of C'Sons, Mare Sol and Beacon Brewing
April 27, 2020  "Is this a 5-Star Government? Rating the Italian Political Scene" Dr. John Tures, Professor Political Science, LaGrange College
Beginning at 10:00 a.m. (and ending at 11:15), the lectures will be held in the Dickson Assembly Room of Turner Hall.  Coffee ready at 9:30 a.m. Park in the lot located behind Sunny Gables Alumni House; 910 Broad Street; a shuttle beginning at 9:30 a.m. will take you to the door.
A Dutch-treat lunch will be available in the Pitts Dining Hall following each session.
For information or lecture reservations (suggested), call (706) 880-8244 or email 3DJourneys@lagrange.edu .
3D Journeys: Discover new and inspiring ideas.
Discuss and share thoughts with fellow 'students.'
Develop new ways of seeing (and thinking).