Envision the Possibilities
April 22
INAUGURATION CEREMONY
April 18 – April 23
WEEKLONG OBSERVANCE

LaGrange College will formally inaugurate Dr. Susanna Baxter as the institution's twenty-sixth president on Friday, April 22, 2022. President Baxter began service on July 1, 2020, however, her inauguration was postponed due to the pandemic.
You are invited to join students, faculty, staff, alumni, parents and friends of LaGrange College as we gather to celebrate this special milestone in the college's 191-year history.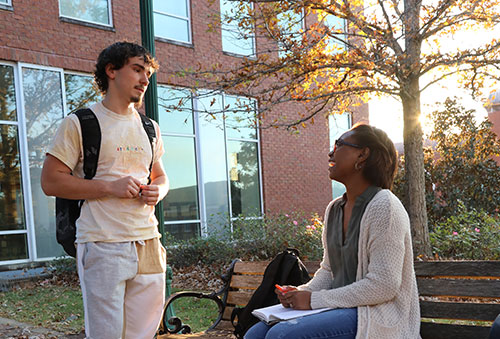 Take part in honoring Dr. Baxter
Participate in the celebration with your gift to the President's Fund
The President's Fund honors Dr. Susanna L. Baxter's Inauguration as LaGrange College's 26th president. Envision the possibilities your gift can make by addressing some of the college's top priorities: providing much needed financial assistance for students, academic programming for this competitive global economy and experiential learning opportunities to transform our students' understanding and experience.
Inauguration Photo Gallery