24th Anniversary of the LaGrange Rotary Club—Walter Y. Murphy Scholarship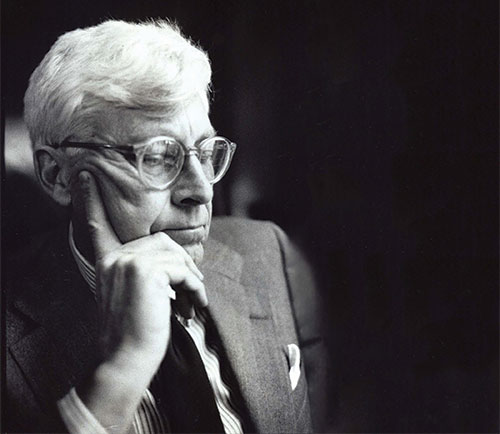 The Walter Y. Murphy Scholarship was established in 1998 with the help of the Callaway Foundation as the club's project for LaGrange Rotary's 75th anniversary in 1997. Named for our late friend and fellow member Walter Murphy—past president of our club, past district governor and past president of LaGrange College—the scholarship honors his commitment to education and service.
Four recipients who have a record of volunteerism or service above self along with financial need are chosen annually by LaGrange College. They exemplify Walter Murphy's commitment to the college as they maintain a grade point average of 3.2 or higher and dedicate their time to helping others.
2021 Recipients
Ryan Comeau '25 of Canton, Georgia, is an Engineering major who is involved in the LIFT (Leaders Inspired for Tomorrow) program, the Student Athletic Advisory Committee as well as the on-campus Bible study and is a member of the Men's Lacrosse Team. He plans to attend Auburn University as part of the dual-degree program in the field of Bio-Mechanical Engineering.


Baylor Montoya '25 of Gainesville, Georgia, is a History and English double major. He plays on the Men's Lacrosse team here at LC. He plans to become a high school teacher and lacrosse coach in the state of Georgia.


Graham Peruski '25 of Newnan, Georgia, is a Biology major who eventually plans on going to medical school. Graham volunteers his time in the Military Lounge at the airport for Delta Airlines.


TorRenz Smith'25 of LaFayette, Georgia, is on the pre-engineering track and when he is not on the football field playing for the Panthers, he volunteers his time helping the Athletic Department with equipment and supplies. He plans to one day be a mechanical or industrial engineer.
Goal & Progress
LaGrange College and the LaGrange Rotary Club strive to double the existing endowment, and our hope is to continue providing opportunities for future students. Assets as of June 2021 were $430,548. To date, 105 scholarships have been provided at an average award of $1,930 with a total $202,650 distributed.
Join the Effort
Contribute to the 24th Anniversary Campaign for the Walter Y. Murphy Scholarship Fund and your gift will be matched by the Callaway Foundation until we reach our goal of $300,000. Don't miss this chance to double your contribution and provide financial assistance to many more students at LaGrange College! This amazing opportunity was made possible by a generous grant from the foundation. Since Nov. 1, 2016, we have raised $81,208 before matching funds, $162,415 with matched funds.
If you already donate to LaGrange College, consider an additional gift to the LaGrange Rotary—Walter Y. Murphy Scholarship Fund.
Send a check
Make a check out to LaGrange College or, if your company prefers, to LaGrange Rotary. Indicate "WYM Scholarship" in comments. Remember that a gift to LaGrange College is tax-deductible.
Mail to:
LaGrange College
Advancement Services
601 Broad Street
LaGrange, GA 30240
Add to your dues
Add a gift to your monthly Rotary dues by contacting Ken Miles
Obtain a match from your company
Many companies will match gifts to LaGrange College or LaGrange Rotary. Ask for a matching gift form to include with your gift.
Donate online