25th Anniversary of the LaGrange Rotary Club—Walter Y. Murphy Scholarship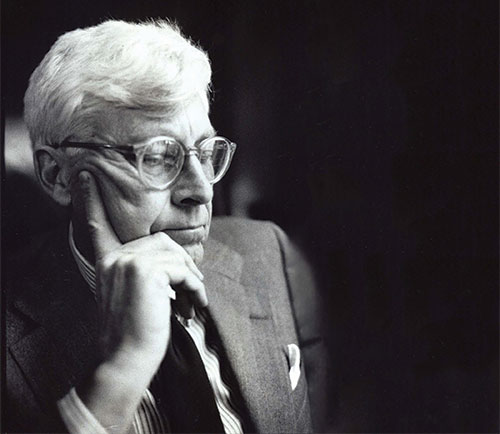 The Walter Y. Murphy Scholarship was established in 1998 with the help of the Callaway Foundation as the club's project for LaGrange Rotary's 75th anniversary in 1997. Named for our late friend and fellow member Walter Murphy—past president of our club, past district governor and past president of LaGrange College—the scholarship honors his commitment to education and service.
Four recipients who have a record of volunteerism or service above self along with financial need are chosen annually by LaGrange College. They exemplify Walter Murphy's commitment to the college as they maintain a grade point average of 3.2 or higher and dedicate their time to helping others.
2022 Recipients
Kelsey Bowen is a senior Biology major from Bainbridge, Georgia. She is vice president of Tri-Beta, a member of PAC and volunteers at Auburn Community Church. She also works part time at the Starbucks on campus. After she graduates, she plans to work in a lab to get hands-on experience before applying to graduate school. She is considering either becoming a chiropractor, specializing in maternity care or becoming a midwife. He goal is to help others gain an understanding of their bodies and have a positive impact on their lives.


David Bryan is an Accountancy major from Carrollton, Georgia. He plays on the men's lacrosse team where he has served as a team captain for the 2021, '22 and upcoming '23 seasons. He received all conference honors during the 2021 season. After graduation, he plans on taking the CPA exam and pursuing a career in cost accounting.


Vianca Colon Gonzalez was born and raised in Vega Baja, Puerto Rico, but currently lives in LaGrange. She is a senior Graphic Design major with a Marketing Design minor. She is a student athlete playing for the volleyball team since 2021. After graduation, she plans to return to Puerto Rico and work as a graphic designer


Michael Haase is a sophomore Sports Management major from Sharpsburg, Georgia. He is a student athlete playing as a defender on the men's soccer team. He is a current member of the Sports Management Club and SAAC.
Goal & Progress
LaGrange College and the LaGrange Rotary Club strive to double the existing endowment, and our hope is to continue providing opportunities for future students. To date, 117 students have received support from the Walter Y. Murphy Scholarship with a total $213,930 awarded. This year, an average $5,175 was awarded per student.
Join the Effort
Contribute to the 25th Anniversary Campaign for the Walter Y. Murphy Scholarship Fund and your gift will be matched by the Callaway Foundation until November 2023. Don't miss this chance to double your contribution and provide financial assistance to many more students at LaGrange College! This amazing opportunity was made possible by a generous grant from the foundation. Since its creation, the fund has grown to an incredible $432,349.
If you already donate to LaGrange College, consider an additional gift to the LaGrange Rotary—Walter Y. Murphy Scholarship Fund.
Send a check
Make a check out to LaGrange College or, if your company prefers, to LaGrange Rotary. Indicate "WYM Scholarship" in comments. Remember that a gift to LaGrange College is tax-deductible.
Mail to:
LaGrange College
Advancement Services
601 Broad Street
LaGrange, GA 30240
Add to your dues
Add a gift to your monthly Rotary dues by contacting Ken Miles
Obtain a match from your company
Many companies will match gifts to LaGrange College or LaGrange Rotary. Ask for a matching gift form to include with your gift.
Donate online