The pre-sale has wrapped up, but there will still be a few mugs left tonight at Flashback Friday. Be sure to check at the registration table and pick up yours!
---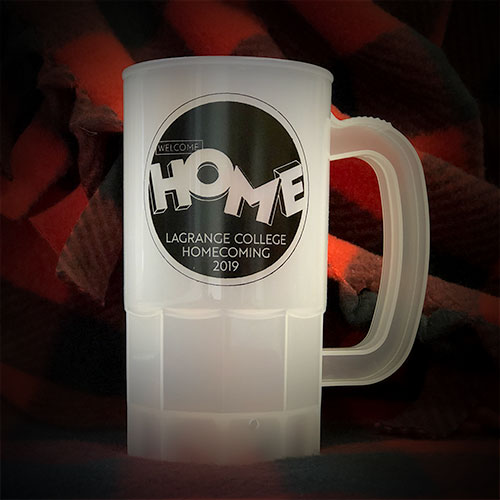 Be ready for Flashback Friday with your very own Welcome Home Homecoming mug! Each mug is $10 and includes one beverage at the Flashback Friday party and a gift to the LC Fund. Quantity is limited so don't wait.
Pre-sale ends at noon Friday, Oct. 18. Pick up your mug at the Flashback Friday Party registration table Friday evening, 5 - 11 p.m. at Overlook Plaza, Wild Leap Brew Co.