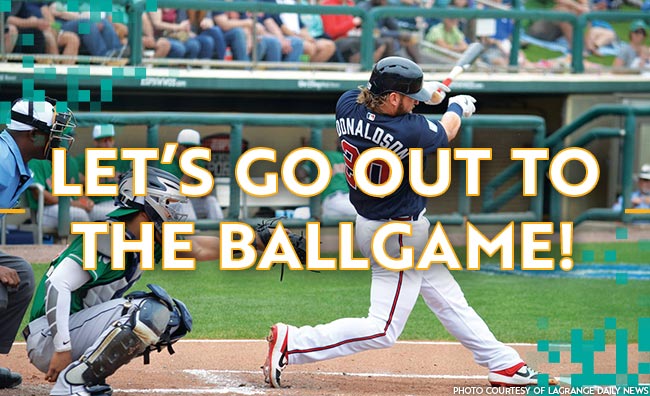 Sold out!
Enjoy an alumni and friends afternoon
with the Atlanta Braves
Saturday, June 1, at SunTrust Park
Xfinity Cabanas beginning at 2:40 p.m.
First pitch at 4:10 p.m.
Tickets are $35 and include a $10 food/drink voucher and a game ticket in the Terrace Reserved seating section. Each ticket purchased also allows you to join your LaGrange College friends in the Xfinity Cabanas at 2:40 p.m.
Tucked away on the Xfinity Rooftop, your personal cabana will include foosball, cornhole and ping pong games as well as the pre-game feed on an 8'x20' LED video screen. Food and drink options are located nearby. The stadium's LED board will recognize LaGrange College during the game.
For more information, contact alumni@lagrange.edu or 706-880-8244. Order by April 1 to be qualified for a grand-prize drawing.