Welcome to a new year on the Hill
The year that many thought would never arrive is here: The 2020-2021 academic year officially begins with the first day of class on August 24. Let's celebrate together.
Below you'll find a link to the Opening Convocation ceremony. It marks the official start of the year and symbolizes a joint commitment to teaching and learning in the days ahead.
Welcome. Let's work hard, laugh often—and stay safe—here on the Hill.
"God of Grace and God of Glory" by Music students – 2:16
Recognition of Seniors – 3:36
Introduction of First-Year Class – 6:15
SGA Welcome – 8:47
Address by Dr. Mark Yates—11:09
Citations Recognition – 16:04
The Alma Mater – 21:46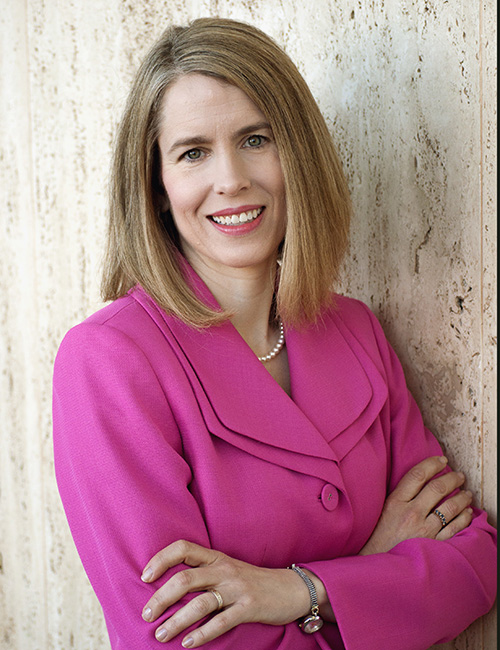 I extend to you a heartfelt greeting as we begin this most unique academic year. To the faculty, staff, students— and especially members of the Class of 2021 and Class of 2024—I bid you welcome to LaGrange College.
To our new students, please know that the LaGrange College family is excited you are here. While you may have a flurry of emotions from joyfulness to intimidation, know that you are a vital member of this community and we are all here to assist you.
To the Class of 2021, I imagine you also have a range of emotions swirling inside your minds: excitement for your senior year to begin and sadness that it will not be exactly like your other years on this beautiful campus.
LaGrange College is committed to our liberal arts programs, rooted in the Wesleyan tradition, and we are committed to you, our students. Each one of you. You honor us with your presence, and we celebrate tonight the heritage of LaGrange College and your part in that story.
There is no doubt this year will be unlike any year we could have ever dreamed. As we gather together for Opening Convocation, a significant event marking the beginning of the academic year, we note that this year is indeed different in many ways. Our world is crying out for healing, compassion and persons of moral courage to challenge, question and solve those things that afflict us and the communities in which we live.
Today we reflect on this need and pledge ourselves to learn, discern and reflect alongside each other—faculty with students, students with peers, all of us on the Hill pledging to travel this transformational path together.
I look forward to walking with you on this journey.


Dr. Susanna L. Baxter
President

WELCOME
Karen Aubrey, Vice President for Academic Affairs

*INVOCATION
Adam Roberts, Chaplain and Director of Spiritual Life

*HYMN: God of Grace and God of Glory, Fosdick/Hughes
Soprano – Simmerly Hardage; Alto – Olivia White; Tenor – Carter White; Bass – Kelton Hunt;
Piano/Organ – Ken Passmore; Producer – Jason Hernandez


God of grace and God of glory, on thy people pour thy power;
Crown thine ancient church's story; bring her bud to glorious flower.
Grant us wisdom, grant us courage, for the facing of this hour,
for the facing of this hour.


Lo! The hosts of evil round us scorn thy Christ, assail his ways!
Fears and doubts too long have bound us; free our hearts to work and praise.
Grant us wisdom, grant us courage, for the living of these days,
for the living of these days.


Cure thy children's warring madness, bend our pride to thy control;
Shame our wanton, selfish gladness, rich in things and poor in soul.
Grant us wisdom, grant us courage, lest we miss thy kingdom's goal,
lest we miss thy kingdom's goal.


Save us from weak resignation to the evils we deplore;
Let the search for thy salvation be our glory evermore.
Grant us wisdom, grant us courage, serving thee whom we adore,
serving thee whom we adore.


RECOGNITION OF SENIORS
Karen Aubrey, Vice President of Academic Affairs
INTRODUCTION OF FIRST-YEAR CLASS TO THE COLLEGE
Justin Thurman and Linda McMullen
WELCOME TO FIRST-YEAR STUDENTS
Porter Law, President, Student Government Association
INTRODUCTION OF SPEAKER
Susanna Baxter, President, LaGrange College
ADDRESS
Mark Yates
Recipient of the 2019-2020 GBHEM and Hines Teaching Awards
Associate Professor of Biology
RECOGNITION OF CITATIONS
Christi Hu, Associate Professor of Psychology; Program Coordinator, Psychological Science; Director of Undergraduate Research
PRAYER FOR THE COLLEGE YEAR AND BENEDICTION
Adam Roberts, Chaplain and Director of Spiritual Life
*THE ALMA MATER, Dolly J. House 1915
Vocal – Simmerly Hardage; Piano – Jason Hernandez; Arr./Producer – Jason Hernandez
Hail to thee, our Alma Mater,
Guardian of our days;
For thy spirit never failing
We will sing thy praise.
High aloft we hold thy banner,
Ever loyal true;
And to thee, our Alma Mater,
We our pledge renew.

In thy mighty groves of learning
Wisdom's path we've sought;
High upon thy lofty hilltop
Visions have been wrought.
From our hearts we sing the chorus
Time shall never change.
Hail to thee, our Alma Mater,
Hail to thee, LaGrange.

---
MARK YATES
Dr. Yates the recipient of the 2019-2020 GBHEM and the Hines Teaching Awards, which recognizes an outstanding faculty member who demonstrates strong academic skills in the classroom and provides leadership and support in other areas of campus life. The recipients are faculty who nurture an academic climate which fosters good teaching and leadership to enhance the campus community.
ACADEMIC REGALIA
The word "academic" applies to activities related to a body of people banded together in scholarly, scientific and artistic effort. It gets its name from a place in Athens where Plato met his students. The place was named for Academus, a hero of the Trojan War.
Teachers were not brought together on a formal faculty basis in the present sense until the founding of the University of Salerno in the 9th century. The earlier universities, with the exception of El-Azbar in Cairo, began in Italy. The University of Paris was established between 1150 and 1170. German and English universities came a little later.
Inasmuch as most professors were clergymen and many of the students were preparing for the priesthood, a costume was adopted that was not totally unlike the robes of monks, but with distinguishing marks to indicate that they were scholars. Originally, robes were worn for warmth and the caps to keep shaved heads from getting cold. Touches of color were added for distinction and a mortarboard to the caps for ceremony.
In 1895 a basic design was adopted by representatives from leading American colleges and universities to denote a difference between the robes of bachelor's, master's and doctoral degree holders. In 1935 and again in 1960, the American Council of Education amended the earlier code.
The bachelor's gown is without ornamentation and has long pointed sleeves. A black tassel is worn on the cap. The master's gown has longer sleeves, closed at the bottom, but with an opening in the sides of the sleeves for the arm. A black tassel is worn on the cap. The doctoral robe, worn open or closed at the front, has long bell-shaped sleeves, a full-length lapel of velvet, and three velvet bars on the sleeves. A gold tassel is worn on the cap.
Hoods denote both the field of study and the school from which the highest degree was received. The colors on the lining indicate the school. The field colors seen in the LaGrange College procession are as follows:


Arts, Letters, Humanities...............White
Business Administration..................Drab
Economics................................. Copper
Education...............................Light Blue
Fine Arts......................................Brown
Foreign Language.................Double Gold
History.........................................White
Law.............................................Purple
Library Science.............................Lemon
Music..............................................Pink
Nursing.......................................Apricot
Political Science.............................Citron
Sociology.....................................Citron
Speech and Drama.................Silver Gray
Theology.....................................Scarlet
Trustees and presidents of colleges and universities may wear doctoral robes regardless of their degrees. Their hoods denote their alma mater and field of study.
LAGRANGE COLLEGE MACE
The mace, carried in the academic procession as a link with tradition, dates back to the Middle Ages, when it was considered a weapon and was designed to be used against enemies wearing suits of armor. When such armor became obsolete, the mace became known more as a symbol of power and authority.
As universities emerged in Europe, the ruling monarchs granted some of their authority to the institutions. To symbolize that authority, the university was allowed to have a mace. Today, colleges and universities use the academic mace to symbolize the authority they have to grant degrees and their charge to maintain high educational standards.
LaGrange archivist Randy Allen, who graduated from LaGrange College in 1973, designed and carved the College's mace for the inauguration of President F. Stuart Gulley in 1997. The LaGrange mace is made of black walnut. Its top is four-faceted with carvings of the United Methodist cross and flame, historic Smith Hall, the Chapel's rose window and the College seal.
The mace serves as a symbol of the authority of the office of the president and reminds the College community of its long- standing relationship with the United Methodist Church, its mission and its faith in the future. It is carried in the procession by the president of the LaGrange College faculty.
LAGRANGE COLLEGE GONFALON
Historically, the gonfalon was a banner or ensign used by various Italian republics or in ecclesiastical processions. The LaGrange College gonfalon is carried in the procession by the undergraduate student who has the highest cumulative grade point average in this year's graduating class.
LAGRANGE COLLEGE MEDALLION
The bronze medallion worn by LaGrange College's president was created in 1997. It bears the seal of the College, which features the words "LaGrange College, LaGrange, Georgia" along the outer edge. The date of the College's founding, 1831, is inscribed in the inner circle, along with a globe representing an expansion of knowledge. The seal also contains the College's motto since 1916: "Major animi est voluptas quam corporis." Translated from Latin, this means, "The pleasures of the mind exceed the pleasures of the body."
Engraved on the reverse side of the medallion are the names of past presidents of LaGrange College and the dates of their administrations.
LAGRANGE COLLEGE MISSION STATEMENT
LaGrange College challenges the minds and inspires the souls of its students. Founded in 1831 and committed to its relationship with the United Methodist Church and its Wesleyan and liberal arts traditions, the college supports students in their search for truth. An ethical and caring community that values excellence, service, civility, diversity and inclusion, LaGrange College prepares its students to become successful, responsible citizens who aspire to lives of integrity and moral courage.


L
A
G
RANGE
C
OLLEGE
V
ISION
S
TATEMENT
LaGrange College will be distinguished as a college that transforms the lives of its students and its communities.