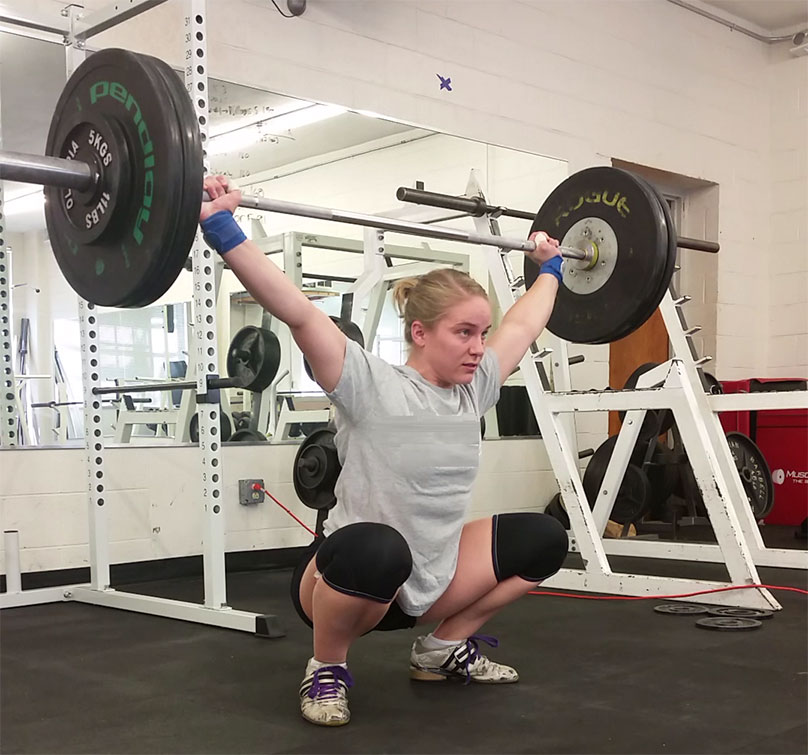 The LaGrange College Master's in Strength and Conditioning degrees equip students for careers in athlete development and physical preparation via two graduate tracks: the Master of Science degree and the Master of Arts degree. Graduates of the M.S. degree are ready to begin work as strength and conditioning coaches and sport performance specialists in a range of environments—from high school to the professional level. Graduates of the M.A. degree are ready to continue their careers with enhanced skills and knowledge necessary for upper level positions in strength and conditioning.
Master of Science degree
Gain real-world experience
The two-year Master of Science program focuses on applying research-based content in practical settings, with students having opportunities to immediately use concepts discussed in the classroom. As a participant in the program, you will be assigned a specific college sports team to design and implement strength and conditioning programs for, gaining valuable applied experience while earning your degree:
Baseball 
Basketball (m/f) 
Cross Country (m/f) 
Football 
Golf 
Lacrosse 
Soccer (m/f) 
Softball 
Swimming (m/f) 
Tennis (m/f) 
Volleyball
Master of Arts degree
Grow as a strength coach online
The one and a half year, fully online Master of Art program focuses on the same research-based content as the M.S. program, but is specifically designed and tailored for full-time professional strength coaches. As a requirement for the M.A. program, you'll need to be employed as a full-time strength and conditioning coach, so that you'll be able to apply the knowledge learned in lecture to your athletes.